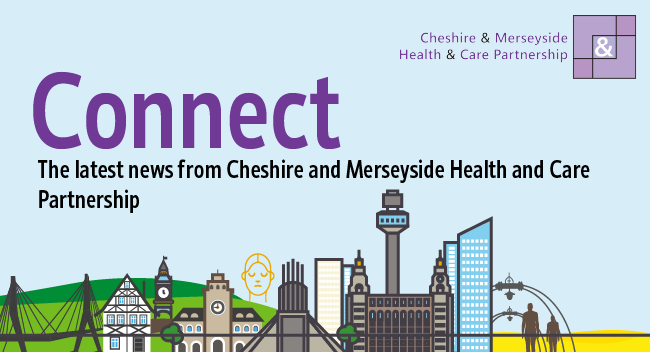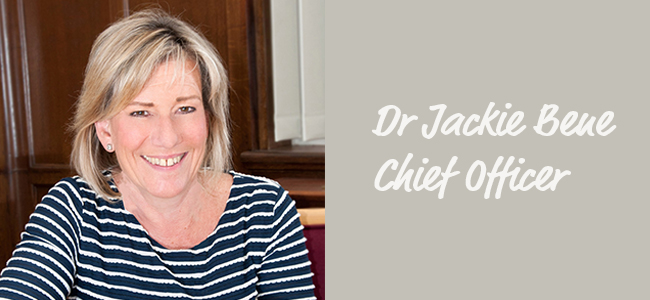 Welcome to the latest edition of Connect, the Cheshire and Merseyside Health and Care Partnership's stakeholder newsletter.  
 
Just a few days ago, we celebrated the 72nd birthday of our NHS, which serves as an important reminder of the creation of one of the country's greatest assets. It has provided the opportunity to reflect on those who have been impacted most by the virus and has seen the entire country come together to commemorate the courageous NHS, care and voluntary workforce, who have been helping us through the pandemic and have ensured that the region has stood up to the many challenges the last few months have brought.  
 
You will of course be aware that as a system, Cheshire and Merseyside is still continuing its robust response to the Coronavirus pandemic. Whilst it is encouraging to see the number of infections and deaths decrease in the region, it is important that this work continues and that we don't lose the collective momentum that has been created.  
 
As the virus has become less prevalent in the general population, an important area of focus is the disproportionate impact that Coronavirus has on our Black, Asian and Minority Ethnic (BAME) communities, as detailed in last month's report from Public Health England. I'm sure you'll agree that the findings of this report, as well as the issue of health inequities across a number of groups, should be at the forefront of our minds as we continue to support our population and plan for a system-wide recovery.  
 
Please do take the time to read through this newsletter, which includes an important statement about the Partnership's ongoing support to the region's Voluntary, Community, Faith and Social Enterprise (VCFSE) Sector, information about the Partnership Coordination Group, a feature detailing the commendable efforts in achieving 50,000 Coronavirus antibody tests across Cheshire and Merseyside, important updates from our Places and Programmes and much more.  
 
Best wishes,  
 
Dr Jackie Bene  
Chief Officer  
 
Cheshire and Merseyside Health and Care Partnership
Partnership commends invaluable contribution of Cheshire and Merseyside's Voluntary, Community, Faith and Social Enterprise (VCFSE) Sector
The Partnership has reaffirmed its appreciation and support for Cheshire and Merseyside's Voluntary, Community, Faith and Social Enterprise (VCFSE) Sector by highlighting the crucial role the sector has played in the region's response to the Coronavirus pandemic.  
 
In a written statement issued on behalf of the Partnership's Chief Officer, Dr Jackie Bene, and Chief Executive of Voluntary Sector North West, Warren Escadale, the sector was praised for its "flexibility and ability to respond to rapidly changing situations while still delivering innovative solutions." 
 
Read more.
Partnership Coordination Group established to support Cheshire and Merseyside's response to Coronavirus
Established at the beginning of May, the Partnership Coordination Group (PCG) meets weekly to support the coordination of activity and communication of Cheshire and Merseyside's health and care response to Coronavirus.  
 
The PCG includes representation from the Hospital and Out of Hospital Cells, Social Care Groups, Clinical Commissioning Groups, local authorities and the Cheshire and Merseyside Health and Care Partnership. 
 
Read more.
Kind to Your Mind campaign supports thousands of people in Cheshire and Merseyside
A campaign developed in collaboration between the Partnership and Champs Public Health Collaborative has supported the mental wellbeing of thousands of people in Cheshire and Merseyside in just a few months.  
 
Over three months, over 8,000 people accessed the dedicated campaign website,  2,300 people accessed local mental health crisis phone lines, 2,200 people accessed ALMA, the region's wellbeing portal and 289 people completed intensive online Cognitive Behavioural Therapy (CBT).  
 
Read more.
The incredible story of Covid-19 Antibody Testing in Cheshire and Merseyside
An incredible feat of hard work, determination and enthusiasm for collaborative working has brought together a number of partners to establish a Coronavirus antibody testing service that in just one month was able to process 50,000 tests.  
 
Read this guest blog from the Partnership's Testing Director, Terry Whalley, that details how this accomplishment was acheived. 
 
Read more.
Place and Programme updates
Cheshire
£500k Council grant supports young people with cancer in response to Coronavirus pandemic

A grant from Cheshire West and Chester Council's Community Response Fund has helped children's cancer charity, CLIC Sargent, minimise the impact of coronavirus on its young patients.  
 
The funding has helped to provide support to children who are going through treatment and are separated from their family due to COVID restrictions. As well as benefitting patients, the donation will also offer a helping hand to families who are struggling with financial hardship. 
 
Read more.  
Halton
How a derelict care home was transformed in four weeks to help Covid-19 care

A Cheshire and Merseyside initiative to provide additional bed capacity in the community has turned a derelict Halton care home into a 60-bed care facility in just four weeks.  
 
The Council initiative began in April, 2020, and has since worked with local care organisation, Catalyst Choices, to recruit 60 carers both from the healthcare sector and the wider community. The home features spacious social areas and en-suite bedrooms.  
 
Read more.  
Knowsley
Knowsley Council launches Community Support and Volunteer line to support people during Coronavirus

A new helpline to support those who are facing hardship during the Coronavirus crisis has been introduced by Knowsley Council. A team of volunteers will be a phone call away for Knowsley businesses seeking advice, families facing financial hardship and those who are self-isolating without support from family and friends. 
 
Read more.
Cheshire
Sixty people attend first ever "virtual" Cheshire Chat

A number of coronavirus challenges were successfully tackled by Cheshire Clinical Commissioning Group during its very first "virtual" Cheshire Chat.  
 
A variety of topics were covered during the event, including primary care, cancer and mental health. The presentations were followed by a live Q&A session, where attendees were able to voice their questions to a panel of experts.  
 
Read more.

Cancer
NHS receives the keys to major new cancer centre

The keys to Cheshire and Merseyside's major new specialist cancer hospital in Liverpool's Knowledge Quarter have officially been handed over to the NHS, following the completion of construction.  
 
The 110-bed hospital will deliver a range of highly-specialist cancer care including pioneering chemotherapy, immunotherapy, gene therapy and radiotherapy. The hospital also boasts new innovative facilities for bone marrow transplant, diagnostics and imaging, outpatients, day case treatments, a Teenage and Young Adult Unit, clinical therapies and a wide range of cancer information and support. 
 
Read more.
Cardiovascular Disease (CVD)
National and local CVD prevention activity continues amid Coronavirus pandemic

Read the latest updates from the CVD prevention programme, including a pause on NHS health checks, development of the Direct Enhanced Primary Care Network Service (DES) and the proposal for a centralised national procurement system for remote blood pressure monitoring. 
 
Read more.