Sizewell C Project Update
July 2019
A Word From Jim

Thank you for taking some time to read the latest news about Sizewell C. You have been sent this email because you live nearby and we want to keep you informed about our plans.
Sizewell C is the new nuclear power station EDF Energy is proposing to build on the Suffolk coast. It will help the country move away from polluting fossil fuels like coal and gas and will play a major role in fighting climate change. By the time Sizewell C is operational, alongside Sizewell B and Hinkley Point C, it will help an almost totally carbon-free electricity system work more reliably and affordably.

The EPR reactor design for Sizewell C is similar to the existing Sizewell B technology and has even higher levels of safety built into its design. The EPR is currently in commercial operation in China. Sizewell C will be an almost exact copy of the EPR nuclear power station being built at Hinkley Point C in Somerset. Repeating a design is a proven way to cut construction and financing costs, which will help cut the cost of electricity for consumers.

Since 2012 we have undertaken three stages of public consultation on how we should build Sizewell C. Feedback from local communities has helped shape our proposals, particularly around reducing the impacts of construction. We are also working to ensure that people in Suffolk can access the huge opportunities for skilled jobs and training that will come with Sizewell C.

In this update, we provide a summary of the feedback we received from Stage 3 consultation, which closed at the end of March. If you responded to the consultation, thank you for your feedback, which the Sizewell C Project Team has been busy reviewing.

A number of people and representative organisations like parish councils asked for a further stage of public consultation. I am pleased to confirm that we will indeed run a further consultation, Stage 4, which will present other options and proposals on transport and freight delivery, land use and ecology.

The consultation will begin on 18 July and you will be able to download all the documents from our website www.sizewellc.co.uk or they can be viewed at local libraries and the Sizewell C Information Office in Leiston. The consultation will close on 27 September. More information is included in this email.

Should you have any questions or require any further information about the project, please do not hesitate to contact my team.

Best regards,
Jim Crawford
Project Development Director, Sizewell C.
Stage 3 Feedback

In January, we launched the third stage of our public consultation on the proposals for Sizewell C. The focus of Stage 3 was to consider how we build the new power station, mitigating the impacts of construction on local communities while also maximising the benefits of this major investment in Suffolk.
The consultation did not consider whether or not we should build a nuclear power station. The UK Government continues to support the development of new nuclear to tackle the climate change crisis and provide dependable, low carbon electricity for the national grid.

The consultation ran for 12 weeks (4 January to 29 March) and, along with the wide distribution of consultation materials, involved 100 events including exhibitions, presentations to parish councils, drop-in sessions with organisations like the Rural Coffee Caravan and several meetings with various groups and representative organisations, such as the local authorities.

Feedback received was principally on the environment and transport proposals. Two options were presented for the delivery of freight to the site - a road-led and a rail-led strategy. The majority of responses indicated a preference for the rail-led strategy. There were also a number of challenges on the detail of the road-led strategy and the proposed route for the Sizewell link road from the A12 to the site.

The two-village bypass of Stratford St Andrew and Farnham received general support.

A number of responses suggested EDF Energy should reconsider proposals for managing the flow of traffic to the southern park and ride facility at Wickham Market.

Respondents also raised questions over the decision not to proceed with a large jetty for more sea deliveries. Further information about our approach to using the sea for transporting freight is below.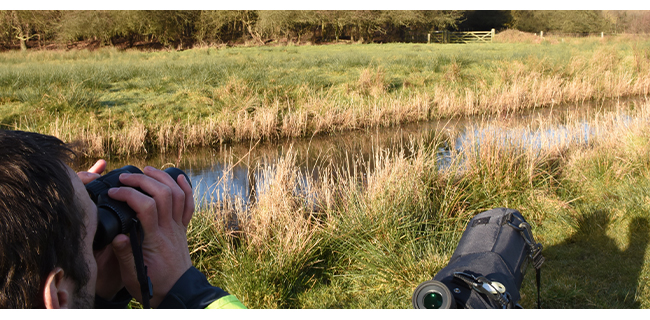 Most people who responded to the consultation were of the view that if the development goes ahead EDF Energy must be careful not to take more land within the Area of Outstanding Natural Beauty (AONB) and land designated as a Site of Special Scientific Interest (SSSI) than is absolutely necessary for the Sizewell C power station. They wanted to know we would mitigate, and if necessary compensate, for any significant impacts on the local flora, fauna and wildlife.

Concerns were raised about light, air and noise pollution and the need for effective management of these impacts on both the main development site and associated development sites (like the park and ride facilities).

We recognise the importance of Minsmere and the Suffolk Coast and Heaths AONB to the local community and indeed visitors to our coast. We are working hard to avoid any significant impacts on our neighbours at RSPB Minsmere. We continue to work with the RSPB to respond to their key areas of concern as we progress toward submitting an application for development consent for Sizewell C.

Some respondents wanted further information on the coastal defences, water management and flood risk, along with more details on the operation of the beach landing facility.

Concerns were raised over the potential impact to the tourism sector. The benefits to skills, education and the creation of apprenticeships were welcomed.

Some people wanted to know that the area would be returned to its current state following the construction of Sizewell C. A number of parish councils and individuals also suggested a further stage of consultation would be helpful.
Transport

Sizewell C will take 9 to 12 years to build, with the peak of construction coming during the middle of this period of time.
During construction, we will need to transport hundreds of people and thousands of tonnes of freight to and from the site.

Infrastructure improvements are needed to ensure we can deliver to the site safely and efficiently, while aiming to achieve this with as little impact on the community and environment as possible.

In earlier phases of the project, we had ambitions to deliver more freight by sea. We still plan to do this for deliveries over 500 tonnes in weight, through the use of a beach landing facility.

The beach landing facility is a relatively small piece of infrastructure in comparison to a large jetty, which would have been required for more deliveries by sea. The scale of the jetty would mean building a structure requiring 1,200 piles, which would have had a significant impact on the local environment, particularly from an ecology, coastal processes and visual perspective. While Sizewell is located in a stable part of the Suffolk coast, the quantity of piling required, along with the jetty needing to be in place for the best part of a decade, would result in the disruption of sediment dispersal, provoking potential changes to the coastline to the south. This happened when Sizewell B was being built and it took the coastline years to recover.

With these considerations in mind, we examined road and rail options further and at Stage 3 we consulted on rail and road led strategies. We indicated that we would need to continue to work with Network Rail on the deliverability of the rail-led option - as this would require significant upgrades to the East Suffolk line. Feedback from communities has also been useful in informing these discussions, particularly as concerns were raised over the changes to level crossings that would be required under the rail-led option. Network Rail has carried out further assessments on the programme for the East Suffolk line, taking careful consideration of the work that would be involved and
the timetable for delivery. Along with the feedback from local residents, this will help to inform the transport strategy going forward.

It is likely that rail will play a significant role in our proposals, with road deliveries also being required, complemented by our proposals for the delivery of very big loads by sea, the provision of a construction site accommodation campus and park and ride facilities to keep workers off local rural roads.

We want to minimise the impact of the project on local rural roads and the local landscape as much as possible. We are also committed to returning the land used for associated development like the campus and park and ride facilities back to its original landscape condition following construction.
A12

There are some proposals where permanent features such as bypasses have in the past been welcomed by local communities. The 'four villages' section of the A12 from Marlesford to Farnham has long been the subject of campaigns for a bypass.

Our analysis shows that the impact of Sizewell C construction at its peak justifies a bypass of Stratford St Andrew and Farnham. Suffolk County Council has been making the case for Marlesford and Little Glemham to be bypassed via another planning proposal. EDF Energy is supporting the county council in its efforts.
How will EDF Energy fund Sizewell C?

A number of people have asked about the proposed funding model for Sizewell C following recent reports in the media.
Sizewell C is needed to meet our energy requirements and tackle the climate change crisis.

As Sizewell C will be a copy of Hinkley Point C, construction costs will be lower because a lot of design and qualification work completed for Hinkley Point C need not be repeated.

Suppliers across Britain are ready and many have gained valuable experience at Hinkley Point C. Furthermore, over 1,400 East Anglian companies have registered their interest in Sizewell C contract opportunities through the supply chain portal EDF Energy has established in partnership with Suffolk Chamber of Commerce. As at Hinkley Point C, where over £1 billion of contracts have been signed with south west companies, we want local businesses to have the opportunity to build Sizewell C.

It is for the Government to decide the funding model for Sizewell C. The Government is considering the Regulated Asset Base (RAB) model as it has saved customers money in other infrastructure projects. Pension fund involvement means profits could benefit pensioners.

Sizewell C is necessary for the UK and will create thousands of local employment and business opportunities. Ultimately though, the decision on how Sizewell C will be funded will not be up to EDF Energy.

We recognise the financing of the project is of interest to local communities and will keep you updated on how this develops.
Hinkley Point C

Construction of Sizewell C's sister project in Somerset, Hinkley Point C, is progressing very well. We are also working hard to make sure the project benefits are accessible to people and businesses across the south west and the rest of the UK.
Our 2019 socio-economic report details some of the wider benefits the project is delivering. We have made sure that the massive inward investment made at Hinkley Point C is a catalyst for social and economic benefit in the south west and beyond. You can find the report on our website www.edfenergy.com.

The report also shows how we are meeting the ambitious targets that we set at the beginning of the project and builds on our growing reputation for doing what we said we would do. We are aiming to deliver similar benefits from Sizewell C to Suffolk and the East of England.
Sizewell C and the environment

Sizewell C takes its responsibilities to the environment and local communities seriously.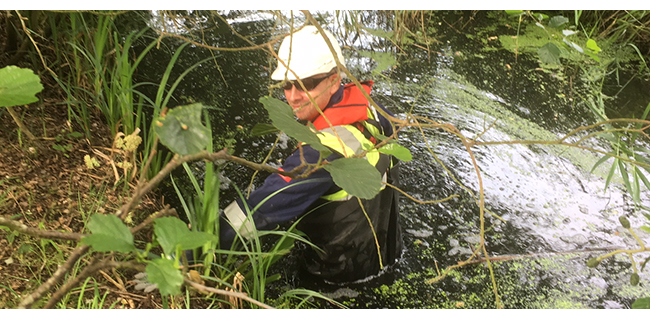 We have a good track record of looking after nature around our operating power station at Sizewell B and have been awarded The Wildlife Trusts' Biodiversity Benchmark in recognition of conservation work on the Sizewell estate.

The environmental sensitivities of the local area have been a key consideration in the development of our proposals for Sizewell C. Our ecologists continue to undertake environmental surveys to identify likely impacts in order to help inform our proposals.

A number of Stage 3 responses asked why a full Environmental Impact Assessment was not being presented at consultation. This is because the full EIA will be submitted with the application for development consent, after we have completed all surveys, assessments and identified any necessary mitigation - which are informed by feedback to consultation and technical engagement with stakeholders.

Throughout the time between formal stages of consultation, we are engaged in several workshops with organisations like the local councils, the Environment Agency and Natural England to discuss these studies and their progress and results.

Aldhurst Farm

EDF Energy has created new heathland and wetland habitat called Aldhurst Farm from 67 hectares of low-grade agricultural land.

The new habitat will benefit a variety of wildlife including water voles, otters, eels, amphibians, reptiles and birds, as well as rare plants. This new wildlife habitat has been designed to compensate for some limited change to the Sizewell Marshes SSSI that might be needed should the proposed Sizewell C nuclear power station be developed.

The site extends from Abbey Road in Leiston to Lover's Lane, on the edge of the Suffolk Coast and Heaths Area of Outstanding Natural Beauty (AONB) and Sizewell Marshes Site of Special Scientific Interest (SSSI). Approximately six hectares of low-lying land in the valley has been lowered to create the conditions needed for wetland habitat. The excavated soil, including peat, has been spread across the surrounding fields to reduce the fertility of the soils and create conditions suitable for a mosaic of acidic grassland and heathland over the rest of the site. The existing ditches within the site have been retained with some minor realignment in places.

Stage 4 Public Consultation

Following the close of Stage 3 we are considering other options to our proposals in light of comments received. Feedback from a number of respondents suggested there should be a further stage of consultation.
Therefore, we will launch Stage 4 public consultation on 18 July. The focus of this consultation is to obtain views on our evolving thinking since Stage 3 on the management of freight deliveries and some changes to our development proposals. However, we are continuing to consider the options we put forward in our Stage 3 consultation and the feedback received from that consultation. If you did not previously respond to Stage 3 and wish to do so, we would welcome your feedback on the Stage 3 proposals as well as those put forward in this Stage 4 consultation. Consultation documents relating to both Stage 3 and Stage 4 will be made available throughout this next formal consultation period.

Stage 4 will begin on 18 July and run to 27 September. As the consultation is focused on a limited set of issues and proposals we will be holding fewer exhibitions than at Stage 3 consultation.

The timetable of events is as follows:

You can view the consultation materials for Stage 4 from 18 July on the Sizewell C website, at your local library, at the Sizewell C Information Office or by calling us using the FREEPHONE number below. The consultation materials for Stage 3 will also be made available at these locations.
Call us: Freephone 0800 197 6102*
Email us: info@sizewellc.co.uk
*Calls on 0800 numbers are normally free when you call from a landline but charges may vary if you use a mobile.