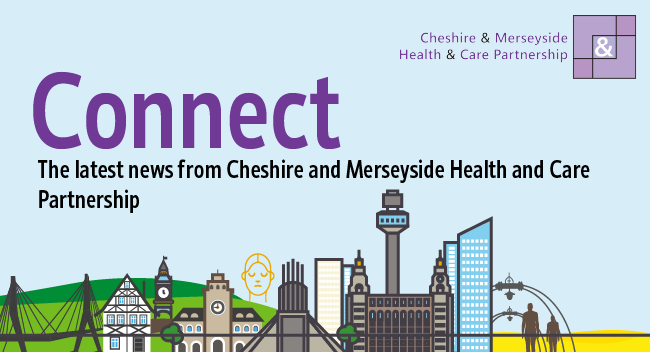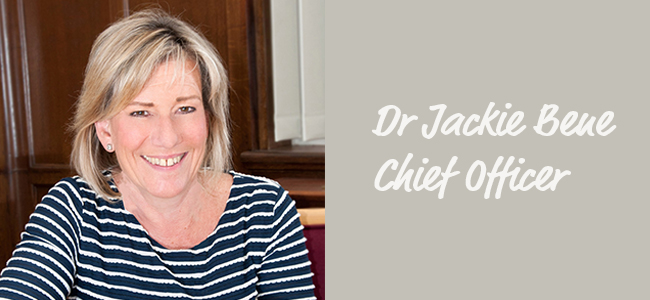 Welcome to the May edition of Connect, the Cheshire and Merseyside Health and Care Partnership's stakeholder newsletter.

I would like to start by saying thank you to all of those who have welcomed and supported me as I have taken up my new role of Chief Officer at the Partnership. This is certainly not the most ideal time to start a position like this, but so many of you have made me feel at home and it has been great getting to know people, albeit virtually. 

I also want to thank you for the continued effort you are all making to support the people of Cheshire and Merseyside. There have been many examples of collaboration across communities and organisations with care and compassion at the heart of their endeavour. We are working hard to communicate and capture these across the Partnership as we turn our attention to recovery in a new landscape, which will undoubtedly require very different and new ways of working as we learn to adapt to it.
                       
This week is Mental Health Awareness Week. This is of vital importance, as we know that peoples' mental health may be impacted due to the coronavirus crisis and the challenges that come with being in lockdown.  The theme of the week is Kindness, and I can't think of a more important time to think about our mental health and wellbeing and how we can support others to do the same.

Our Kind to Your Mind campaign has recently launched podcast series, which includes guest speakers like ex-Premier League footballer Andy Cole and best-selling author and BBC presenter, Dr Rangan Chatterjee. The podcasts have a great deal of insightful information and practical advice to support our workforce, their families and the general public with their mental health and wellbeing during the Coronavirus pandemic.

I do hope you find this edition of Connect an interesting and informative read. It is encouraging to know, that during even the toughest times, we are doing great things in Cheshire and Merseyside and supporting our people to live healthier and happier lives.

Best wishes,

Dr Jackie Bene
Chief Officer

Cheshire and Merseyside Health and Care Partnership
SPECIAL FEATURE: Mental Health Awareness Week and Kind to Your Mind
Ex-footballer and award-winning doctor help key workers and the public be 'Kind to their Mind'
The former Premier League footballer, Andy Cole and Sunday Times best-selling author and GP, Dr Rangan Chatterjee are supporting Mental Health Awareness Week and Kind to Your Mind, a campaign developed by the councils and the NHS in Cheshire and Merseyside.

The campaign provides practical information and useful tools such as, ALMA, an online portal with mental and physical wellbeing resources and the Kind to Your Mind podcast series, featuring a range of useful conversations, with guest such as Andy Cole and Dr Chatterjee who provide tips and advice to help people through this difficult period.

Read more.
New leads to support third sector response and recovery activity
The Cheshire and Merseyside Voluntary, Community, Faith and Social Enterprise (VCFSE) Health and Care Leaders Group was established in 2019 with a view to supporting VCFSE sector engagement across Cheshire and Merseyside.

Sally Yeoman, Chief Executive of Halton and St Helens Voluntary Community Action (VCA) and Caroline Whitney, Chief Executive of Cheshire East Community and Voluntary Services (CVS) have recently been seconded into the Partnership team and will work closely with the Cheshire and Merseyside VCFSE Health and Care Leaders Group in order to support sector activity linked to response and recovery.

Read more.
Police and partners in Cheshire support victims of domestic abuse during the coronavirus crisis
Police and partners in Cheshire are working together to provide multi-agency support to victims of domestic abuse as part of the 'Open the Door' campaign.

The campaign aims to raise awareness of the issue whilst showing people how to recognise the signs of domestic abuse, know what to do and have the confidence to take action.

Read more.
'Help Us Help You' campaign reassures people in Cheshire and Merseyside that help is there when they need it
The Partnership is reminding residents in Cheshire and Merseyside that they can still attend their regular appointments, go to A&E and speak to their GP if they need to during the coronavirus pandemic. This is in response to a sharp drop in the number of referrals for treatment and investigations for conditions like cancer, which may result in patients being diagnosed later and decreasing their chances of survival.

Read more.
Major new cancer hospital to open in Liverpool
A major new specialist cancer hospital is set to open in Liverpool on 27th June to play a vital role in the second phase of the NHS response to coronavirus (COVID-19) by providing dedicated capacity for cancer care.

The new Clatterbridge Cancer Centre – Liverpool (CCC-L) will ensure the NHS in Cheshire and Merseyside is well placed to resume normal clinical activity by providing protected facilities for people with cancer, many of whom are particularly at risk if they catch coronavirus. It will also release capacity in other hospitals in the region.

Read more.
New service launches in Cheshire and Merseyside to support patients with urgent eye care needs
The Local Eye Health Network has launched a new service to support patients in Cheshire and Merseyside with their urgent eye care needs, called COVID Urgent Eyecare Services (CUES).

CUES will be delivered by local opticians in partnership with hospital ophthalmology services. The service will support each patient in the most appropriate way using technology to provide remote consultations, with face to face assessments taking place only where necessary. This will mean more patients will be able to access services, either at or close to home, reducing the need for travel and hospital visits as well as the risk of infection.

Read more.
Place and Programme updates
Mental Health
New mental health crisis lines go live in Cheshire and Merseyside

Providers of mental health services in Cheshire and Merseyside have brought forward the launch of new 24/7 mental health phone lines for local people who need urgent mental health support. The crisis lines are available 24 hours a day, seven-days a week for people of all ages, including children and young people.

Read more.
Sefton
Spotlight on Sefton's Social Prescribing Link Workers

A successful new scheme in Sefton has been developed with collaboration and partnership working at its core. Working with the borough's Primary Care Networks, CCGs and the VCFSE sector, a number of Social Prescribing Link Workers are supporting the community to take control of their health and help themselves during the COVID-19 pandemic.

Read more.
Workforce
Workforce and Organisational Development; Supporting our People during Covid19

The latest guest blog from the Partnership's Talent, Leadership and Organisational Development (OD) team includes an update on the work of the Cheshire and Merseyside OD Network, a roundup of a recent virtual check in with colleagues and the Partnership's effort to support the movement of staff across the system during the COVID-19 pandemic.

Read more.
Prevention
Blood pressure and CVD priorities for 'recovery' phase

Recourses and extra support is now available for health professionals in primary care, to support them to continue empowering patients to manage their blood pressure and prevent cardiovascular disease (CVD). This is in response to the national effort to enter a 'recovery' phase and restart some areas of work, where possible.

Read more.
Imaging
Learn more about the Imaging Network

The latest edition of the Cheshire and Merseyside Imaging Network newsletter introduces the Imaging Network team and provides an overview of the work the Programme has been doing to support the region's response to Coronavirus. This includes national radiology support, regional radiology support and the digital delivery programme.

Read more.
Help identify the best apps for Cheshire and Merseyside

Have you found a digital tool or healthcare app that works for you and your patients? As the Partnership's Digital strategy continues to evolve, it is important that those in Cheshire and Merseyside have their say on the apps that work best for them.

If you are currently using an app that you've found useful, please contact andy.jeans@orcha.co.uk and let us know why.

Digital transformation at speed – your stories

Online meetings, telemedicine and video consultations are rapidly becoming the norm and the North West Innovation Agency is gathering stories from individuals about their experiences of digital transformation. Read the first batch stories from a range of professionals, including a GP, local authority digital Director and a psychologist, and contact info@innovationagencynwc.nhs.uk to share your story.