Stakeholder Newsletter: Edition 11, Wednesday 14 August
Sharing our story...
Welcome to the eleventh edition of the stakeholder newsletter from the Cheshire & Merseyside Health & Care Partnership.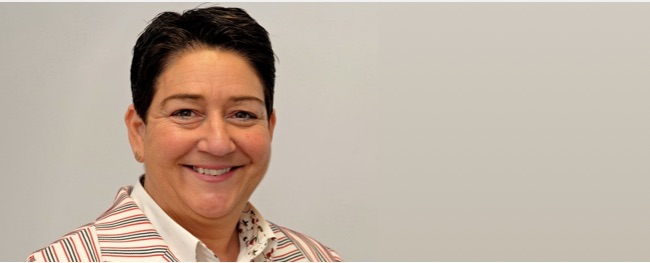 Welcome to the latest edition of our Partnership's bulletin. Plenty has been going on since the last edition. The Long-Term Plan Implementation Framework was finally published, giving us the reassurance that we are very much on the right track with the emerging focus and ambitions of our Place plans, programmes and overall Partnership strategy.

We've also received confirmation of dates for the delivery of our overall strategy. By the end of September, we will have produced our draft strategy based on our nine Place plans. Alongside our places we will be engaging intensively on our whole system approach to transforming health and care over the next five years and beyond. And in November, we will publish the final version of the strategy, alongside our final Place plans.

In other news, the appointment of a new Chair for our Partnership is getting underway. I am really grateful to all those who have been involved – from both the NHS and local government – to help guide the process so far. We will begin our search this month and, by early Autumn, will have a Chair in place to take forward the work of the Partnership. If you have any questions about this process then please do get in touch with me.

Earlier this month, there was a further announcement from the Prime Minister on capital schemes that are being given the go-ahead. I'm delighted for both Mersey Care NHS Foundation Trust, with £33 million to provide a new 40 bed low secure unit for people with learning disabilities, and NHS Wirral CCG, with £18 million to improve patient flow in Wirral by improving access via the Urgent Treatment Centre. Both schemes were identified as priorities for our Partnership earlier this year. However, there remains significant capital pressures on our NHS estate and as a Partnership we will continue to make the case for further, much needed investment.

Finally, as you may have seen, I shall be leaving as Chief Executive of Warrington and Halton Hospitals NHS Trust and as lead for our Partnership in October. I'll be taking up a new Chief Executive role at Bradford Teaching Hospitals NHS FT. It's been a great privilege to help lead the Partnership these last two years and together we've achieved a great deal. There remains much to do before I leave and I hope to see as many of you possible before I do.
Cheshire and Merseyside Place and Programme Community of Practice
To support the nine place based and at scale programmes to develop their relationships more closely and with pace, a forum has been developed with the aim of helping to facilitate the exchange of information across place and programme.

All have been invited to come together to facilitate and learn best practice. At this event we have also invited in expertise and innovation from outside the patch. To link place with System, ensure the governance is in tune with system transformation and that any scale change filters through to place.

We have worked with partners in AQuA, Innovation Agency and CSU to develop a facilitated community of practice/series of masterclasses for those leading place-based system redesign.

This event will help:

Develop capability and learn together
Stretch and develop thinking
Share good practice from across Cheshire and Mersey and wider afield
Give the opportunity to understand the strategic position across Cheshire and Merseyside
To register to attend, please click here.
Estates programme board moves to further integrate with Local Authorities
In a bid to move further towards integration with Local Authorities, all LA's have been invited to contribute to the development of the Cheshire and Merseyside Estates strategy.

In August, Partnership Director of Finance, Sam Proffitt and Professor Steve Broomhead, Chief Executive Warrington Borough Council and Partnership Local Authority representative, wrote to all LA's to encourage them to join the development of the strategy in order to enable a joint approach for Cheshire and Merseyside.

If any LA's haven't already expressed an interest to join this group but would like to, please contact heidi.swann@nhs.net.
Each month we'll be using the bulletin to highlight the work going on in our Places. If you want to share what has been developing in your Place, please contact CM.Partnership@nhs.net.
St Helens Cares
Partners in the Health and Care system for St Helens are committed to integration and this continues to progress at pace across the borough as St Helens Cares. The vision is to create high quality and sustainable health and care services for our residents.

This has included an innovative approach to business intelligence (BI) in St Helens and we committed to putting BI at the heart of the development of the local care system and recognise that effective data sharing and activity analysis is key to informing financial decision-making, and to removing duplication from the system to improve efficiency.

The local care system has a large and complex information landscape and provides an opportunity to consolidate, connect and enrich the data held by partners to identify trends and patterns and gain insight. This intelligence allows organisations in St Helens Cares to anticipate population needs more effectively and target their interventions.

Read more here.
Celebrating 10 years of iLINKS Innovations

iLINKS Innovations is an annual conference and exhibition dedicated to showcasing innovation and technology and exploring the benefits that this can deliver across health and social care.

Organised by NHS Informatics Merseyside, this year's event took place on Thursday 4 July 2019 at Aintree Racecourse.

Read more about iLINKS X here



Govroam update

In July 2018, the C&M Health and Care Partnership launched 'Digit@LL' – the digital strategy and roadmap for C&M. Digit@LL presents an ambitious vision for the delivery of digital health and care services centred around five key transformation themes:

Empower
Enhance
Connect
Innovate
Secure

Digit@LL aims to bring all places and organisations up to a minimum digital standard, whilst focussing on pioneering innovation and developments for the future. It has a significant focus on connectivity and empowerment for staff and patients, whilst ensuring that our work is underpinned by a joined-up approach to cyber security.

The seventh system wide supported scheme was underpinned by Govroam; part of our 'Connect' theme. Govroam is currently being deployed across all 34 healthcare in C&M and the benefits realised from this project will include:



Ability to work from any site in the region as if it was your 'home' site
Access your applications using your existing login and password
You can just connect without requiring you to tether to your mobile, or involve IT

The project is in its early stages with host organisations identified in each of the 4 regions: North Mersey, Mid Mersey, Cheshire and Wirral.

Early adopters are being contacted in July with the aim of having a proof of concept site live in each region by the end of August.

All remaining Trusts and CCGs are scheduled to be on-boarded throughout September and October, so as we head into Autumn, we'll all be able to realise the benefits of a more connected and collaborative partnership, enabling our capability to work from any connected location in our region.

More detailed information will be sent out as plans develop further.


Mental Health
Cheshire and Mersey Specialist Perinatal Service – Hannah's story

Cheshire and Mersey Specialist Perinatal Service, which launched in October 2017, provides important mental health assessment and support for local women experiencing moderate to severe mental health issues during the perinatal period. The Cheshire and Merseyside-wide service is a partnership between Cheshire and Wirral Partnership, Mersey Care and North West Boroughs Healthcare NHS Foundation Trusts.
Hannah, a mum from Warrington who has accessed support from the service, has bravely shared her experience of perinatal mental health problems after the birth of her son Rowan, and the support she has received from the service.

You can read Hannah's story in full and watch a video with Hannah talking about her experiences here.

Mental health crisis care transformation funding

£5.7 million NHS England and NHS Improvement transformation funding has been secured to develop enhanced 24/7 urgent and emergency mental health assessment services across Cheshire and Merseyside.

The funding will help to create a single equitable offer for adults across the sub-region and will help meet the core fidelity standards.

Mental health providers Cheshire and Wirral Partnership, Mersey Care and North West Boroughs Healthcare will work with their respective local commissioners to provide a 24-hour crisis resolution and home treatment offer by the end of March 2020.

The investment will significantly transform and improve access and support for adults and older people during times of mental distress or crisis. There will be a particular emphasis on supporting patients early on rather than at crisis points, but if they are in crisis then there will be a community approach to support rather than only an inpatient acute and A&E offer.

Trailblazer funding

Mersey Care and Cheshire and Wirral Partnership NHS Foundation Trusts have been successful in bids for national Trailblazer transformation funding.

Mersey Care will use the money to support development of an integrated community mental health network called ACTIVE.

Fully supported by the Liverpool Provider Alliance, the ACTIVE mental health network aims to break the reliance on acute and episodic care by integrating mental health expertise alongside physical health interventions in primary care, working with 12 network-level (30-50,000 population) multidisciplinary integrated care teams (ICTs) are already in place in Liverpool.

The co-location of mental health specialists in primary care will also ensure faster access to mental health interventions and stronger links between general practice, community services and mental health specialists.

Cheshire and Wirral Partnership, working with Cheshire and Wirral CCGs, has secured funding to enhance mental health support for local young people through schools and colleges. The aim is to deliver evidence-based interventions for children and young people with mild to moderate mental health issues.

The new mental health support teams will be based in identified schools across Cheshire and Wirral from January 2021. They will work alongside school professionals to provide extra capacity for early intervention within education settings.
Latest Primary Care Transformation Stakeholder bulletin
Please click here to view the latest update around the Primary Care Transformation workstream. Highlights include:


Information around the development and investment in Primary Care Networks
Launch of the NHS Community Pharmacist Consultation service pilot
Diabetes network launch patient engagement group
The Diabetes Network team at the North West Coast Strategic Clinical Network are keen to ensure that the voices of the public, of patients and carers are at the centre of everything we do. We will only make decisions about all our activities after listening carefully to the people who use and care about Diabetes services.

The Diabetes Network team have been creating and designing a new patient and public involvement group called the 'Diabetes Interest Group'. People will be asked to register their details online so they become part of the database for the Network.

During the registration process users can specify what areas they are most interested in and what type of work they would like to get involved with to support the Network. Everyone can choose their level of involvement and this can be from as little as answering questionnaires every now and again to becoming a member of a Steering Group/Task and Finish Group.

Anyone who gets involved will be supported by a member of the team and you can choose to be removed from the group whenever you want to.

The group also has their own Twitter page @NWCSCN_Diabetes and new website pages have been designed holding an interactive presentation describing more about the group and the link to the online registration form.

If you have any queries, concerns or suggestions please email nwcscn.diabetesnetwork@nhs.net
Cheshire and Merseyside Imaging Network
During June and July 2019 the Cheshire & Merseyside Imaging Network (CMIN) Programme Management Office (PMO)Team has continued to develop.

Caroline Jacobs - Senior Digital Project Manager, Amy Barton – Senior Project Manager and Jo Morgan – Programme Support Officer have commenced their roles within the network team. Gill Holroyd – Operational Collaboration Lead, who is currently Radiology Manager at St Helen's and Knowsley Teaching Hospitals NHS Trust is due to commence her new role with the Team Imaging from 1st September 2019. Gill holds a wealth of knowledge and experience and currently sits on the National Imaging Board and will be a great addition to the team.

Expressions of interest (EOI) have been requested from Radiographers currently working to a band 6 or 7 level across Cheshire and Merseyside, who may wish to gain or broaden their experience in project management within CMIN. Closing date for EOI is 6th September 19, please ensure all submissions are to be sent to Jo Morgan, joanne.morgan@aintree.nhs.uk.

Now the PMO team is in post, delivery has initiated on the following priority projects collaboration hub, interventional radiology, shared workflow, artificial intelligence (AI) implementation and priority cancer pathways.

Priority Cancer Pathways imaging update

Cancer Imaging Delivery Groups have been formed for each of the priority pathways, consisting of Specialist Consultant Radiologists, Radiology Managers and Cross-Sectional Imaging Lead Radiographers. Each is being led by Consultant Radiologists with a special interest in that area, i.e. lung, colorectal, prostate and oesophagogastric. The group are currently developing a 'gold standard' in imaging for each pathway, so that high quality imaging is produced consistently across the region and patient pathways are reduced in line with the national rapid assessment and treatment pathways.

Work is also underway on the head and neck cancer imaging pathway and will shortly be starting on the gynaecological imaging pathways. There is Radiological input into the Multi Disciplinary Team Meeting Optimisation project.
Extra mental health funding for children & young people in Liverpool
Liverpool has secured funding for children and young people's mental health, as part of the next wave of funding from a national trailblazer programme. This follows the announcement in December 2018 that Liverpool would be one of 25 national trailblazer sites for children and young people's mental health support.

In total, the programme will see an extra £1.1m invested into children and young people's mental health across the city during 2019-2020. This will be used to support the development of Mental Health Support Teams (MHSTs) in local schools and colleges.

Read more here.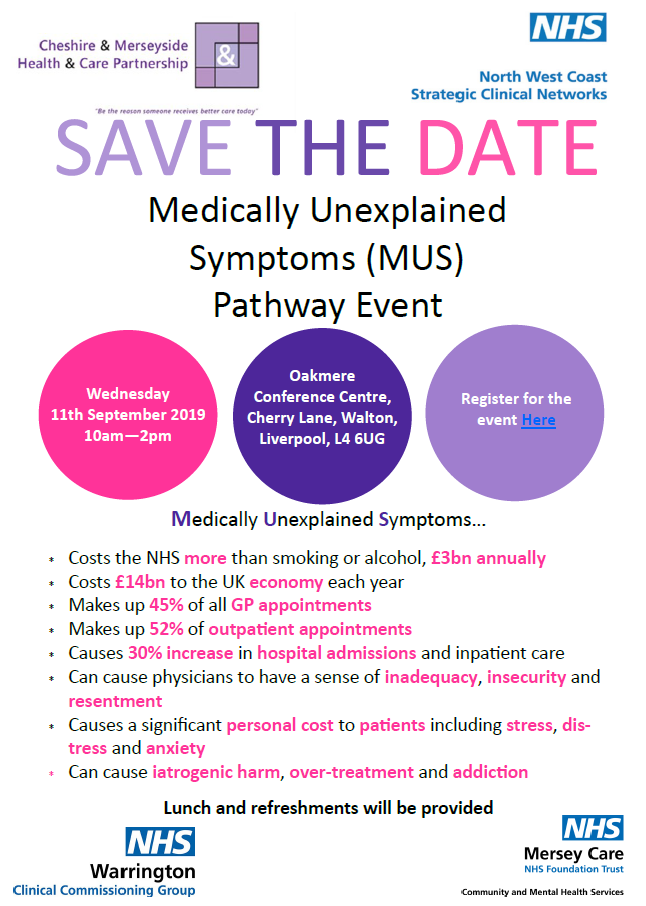 Medicines project delivers £11 million savings
A collaboration between hospitals and pharmacies in Cheshire and Merseyside has saved the NHS £11 million – and improved patient care.

Pharmacies in Cheshire and Merseyside are being notified by their local hospital when a patient is discharged who might need help understanding changes to their medicines following their stay.

The initiative, called Transfer of Care Around Medicines, is improving patient safety and quality of care by providing support for patients and their carers following a hospital discharge – and saved the NHS in Cheshire and Merseyside an estimated £11 million over the three years to summer 2019 through a reduction in hospital readmissions.

All 635 community pharmacies in Cheshire and Merseyside are participating, and this has been shown to help reduce the number of avoidable bed days in hospital in what is thought to be the most comprehensive rollout of the programme in the country.

Read more here.
£9 million boost to tackle health inequalities across the region
New funding from the National Institute for Health Research (NIHR) will be used to establish The Applied Research Collaboration North West Coast (ARC NWC).

Hosted by NHS Liverpool Clinical Commissioning Group (LCCG), the collaboration will bring together health and social care providers, NHS commissioners, local authorities, universities, public advisers, third sector partners, the Innovation Agency (Academic Health Science Network or AHSN) and others to help address health inequalities in the region.

Read more here.
A new report has recognised two infant bonding services at our Trust, as being 'rare jewels'.
Halton and Warrington's Baby and Infant Bonding Support (BIBS) and Knowsley's Building Attachment and Bonds Service (BABS), are amongst the few areas in the UK to have teams doing such valuable work.

A wealth of evidence shows that serious, persistent difficulties in early relationships – if not addressed - can have effects on babies' brain development, and lifelong physical and mental health.

Read more here.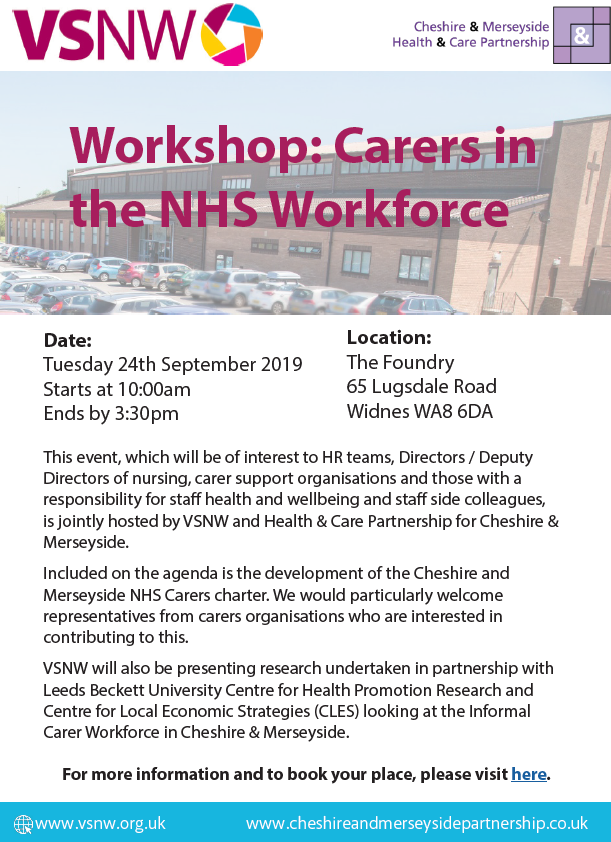 Cheshire and Merseyside Respiratory Improvement Programme
Physician Associates (PA's) are a new type of healthcare professional who, while not a doctor, work to the medical model, with the attitudes, skills and knowledge base to deliver holistic care and treatment within the general medical and/or general practice team under defined levels of supervision. PAs are seen by the UK government as one of the ways in which workforce pressures in the NHS can be alleviated.

The Cheshire and Merseyside Respiratory Improvement Programme was developed to bring this new allied healthcare professional group and their skills into the Respiratory workforce to deliver widespread change. The programme will identify patients with COPD who are currently taking any combination of LABA, LAMA and ICS in 2 or more inhaler devices. Patients will be offered a choice of Trelegy Ellipta or Trimbow.

The reviews will take place at the patient's own GP practice at a face to face review, with all administration and clinic set up provided offsite/remotely by the Cheshire and Merseyside Clinic Admin team at Liverpool Heart and Chest Hospital.

Read more here.