Welcome
Hello, and welcome to the May edition of the MIDAS newsletter.

Manchester has certainly been in the spotlight of late, with Manchester City winning the league and with the Cricket World Cup fast-approaching. The Manchester International Festival also kicks-off in early July, so the next few months are sure to be an exciting time for the city.

The last couple of months have also been exceptionally busy for MIDAS, supporting ongoing investment into the region and working in-market to deliver Greater Manchester's offering.

In this month's newsletter, you can read about some of our latest business news as well as in-market events where we have been showcasing Greater Manchester.

Please continue to subscribe and share the MIDAS newsletters - I hope you'll find them useful and informative. Furthermore, if you are involved in, or are aware of a potential inward investment project that we can support with, please contact the team.

Tim Newns

CEO
MIDAS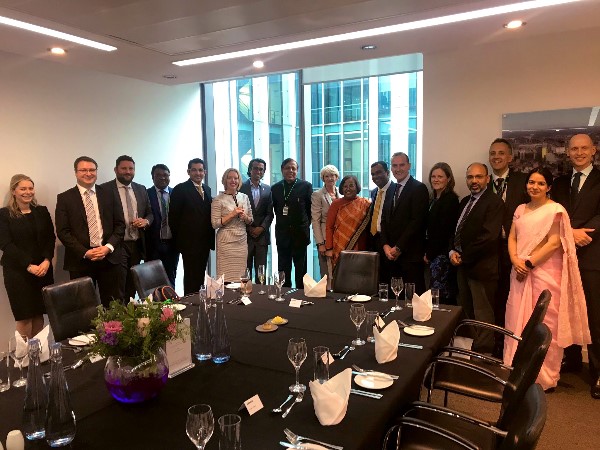 Manchester India Partnership hosts the Indian High Commissioner on her inaugural visit to Greater Manchester
The Manchester India Partnership welcomed the Indian High Commissioner to Greater Manchester, for her first visit to the city region.

Read more...
Hewlett Packard Enterprise Opens Manchester Office and Unveils New Jobs in the City
Hewlett Packard Enterprise (HPE) has officially opened its new office at the Manchester Technology Centre and announced a recruitment drive in the city.

Read more...
Andy Burnham welcomes fast-growth Indian tech SME's to Manchester
Mayor of Greater Manchester, Andy Burnham, welcomed senior leaders from four of India's most innovative tech companies to Manchester earlier this month (Wednesday 17th April), encouraging them to set up business operations in the city.

Read more...
US-headquartered consulting firm establishes Manchester office to support UK growth
Slalom, a Seattle-headquartered consulting firm focused on strategy, technology and business transformation, has chosen Manchester as the location for its second UK office

Read more...
Greater Manchester enters transatlantic partnership to enhance growth and competitiveness of life sciences innovation companies across the city region
Greater Manchester's commitment to fostering the growth and competitiveness of its flourishing life-sciences sector took a step forward this month with the announcement of a new partnership with US investment and strategic advisory firm Briovation.

Read more...
MoneySuperMarket signs up to major new tech base in Manchester
Price comparison giant MoneySuperMarket has signed up for space at Manchester's No.1 Spinningfields, where it will base its top tech talent.

Read more...
FinTech Disruptor Chooses Manchester for Global Launch
Manchester has been chosen as the global launch city for fintech payments system, Fingopay.

The technology, which uses finger vein ID technology for payments and ID, will launch in Summer 2019 following current negotiations with leisure and hospitality venues across the city.

Read more...
Estonian tech startup picks Manchester for new UK location
European manufacturing technology and automation platform, Fractory, has announced Manchester for its first international office

Read more...
Spotlight On...
Find out below, more about MIDAS's presence at a range of global exhibitions and conferences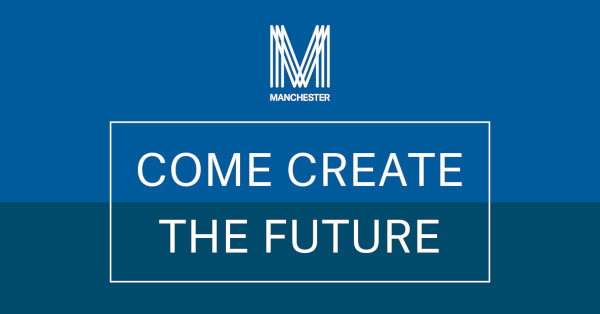 Manchester in market...
Representatives from MIDAS showcased Manchester at several high-profile events, including Health Innovation Week (Toronto) and the Industry 4.0 summit (Manchester)

In April, MIDAS teamed up with Health Innovation Manchester, The University of Manchester and DIT at the health innovation conference in Toronto. The 3 days in-market included panel sessions by Professor Jackie Oldham on UK support structures for research & innovation and Dr Linda Magee on adoption pathways, a packed series of 1:1 meetings with firms looking to invest in our region and a Manchester reception at the Consulate for university alumni. Demonstrating the strength of our healthcare proposition, within a month we already have 2 healthcare firms preparing to set up operations within Greater Manchester.

Another key event at which Manchester had a presence, was IDTexchEx Europe which incorporated conference sessions and displays covering cutting edge innovations in graphene & 2D materials, 3D printing, wearables, printed electronics and IoT, all of which are strengths of Greater Manchester – making the event an ideal meeting point for MIDAS to engage with leaders in research & innovation at global companies looking to collaborate on new materials and technologies.

The Manchester contingent included teams from the Graphene Engineering Innovation Centre (GEIC) – the recently opened commercialisation facility where industry can carry out pilot production of 2D material related products, and First Graphene – an Australian company who are one of the first Tier 1 occupants of the GEIC.



Upcoming Events for MIDAS
As part of ongoing activity, MIDAS will be meeting with stakeholders and investors to further promote the Greater Manchester region...our next stops are detailed below - we hope to see you there!

MONEY 2020 - 3-5 June - Amsterdam

LONDON TECH WEEK - 10-14 June - London

MANCHESTER INTERNATIONAL FESTIVAL - 4-21 July - Manchester