The merger of the three local CCGs - BaNES, Swindon and Wiltshire - is our main consideration at the moment as we meet with partners and stakeholders to discuss the proposed changes. This time next month our GP membership will have voted on the proposal to merge and we will know more about our future direction.

Meanwhile the brilliant work of the teams here goes from strength to strength and many of our projects are coming to fruition. For instance, we are now rolling out the innovative red bag scheme which will improve the experience of care home residents if they have to go to hospital and reduce the amount of time they need to stay. Salisbury is the first area in Wiltshire to use the red bags but we hope to extend this to care homes across the county by the end of the year.

My time at Wiltshire CCG is coming to an end on 3 October and sadly for me, this will be my last newsletter. I've really valued my time here - it's been challenging and rewarding in equal parts as we have steered our way through times of change. I'd like to thank all of you, the dedicated staff, clinicians, providers and stakeholder groups who work every day to deliver a high quality local health service for the people of Wiltshire. I know that your values will ensure that healthcare in Wiltshire continues to perform well in the future and as your work impacts on BaNES and Swindon, the benefits will be felt there too.

I hope our paths cross again. Thank you and all the best.


Linda
Linda Prosser, Interim Deputy Chief Executive (Wiltshire)
The three CCG Governing Bodies have approved the decision to pursue the creation of a single CCG with one Governing Body and one set of statutory duties for Bath and North East Somerset, Swindon and Wiltshire by 1 April 2020.

Throughout July and August, we have been meeting and discussing the proposal to merge with our stakeholders and gathering their views on our plans. You can add your comments by emailing bsw.mergerfeedback@nhs.net before 3 September 2019.

All feedback will be considered by the three Governing Bodies and our collective GP membership will be invited to vote on a final decision to apply for merger in September. The Local Medical Committee (LMC) will conduct the voting process which will run from 4 - 17 September 2019.

If we receive membership support, we will then formally apply to NHS England to make a final decision regarding the future of BaNES, Swindon and Wiltshire CCGs. A detailed application to merge needs to be submitted to NHS England by 30 September 2019 to have the full merger in place by April 2020.

We will continue to provide you with updates on the process in the coming months.
Red bags to help care home residents leave hospital sooner

A new innovative 'red bag' scheme launched on 1 August 2019 is designed to help care home residents in Salisbury who are admitted to hospital, to receive improved care and reduce their length of stay in hospital.

"The red bag is a simple initiative that enables a smooth handover from the care home to the ambulance and then to the hospital staff because all of the patient's information and personal belongings are together in the red bag," said Gill May, Executive Director of Nursing and Quality for BaNES, Swindon and Wiltshire Clinical Commissioning Groups.

Read the full story about how red bags are helping care home residents our website.
Awards given to GP practices going above and beyond for unpaid carers

In July, the Carer Support Wiltshire Investors in Carers GP Accreditation Scheme Awards recognised and celebrated GP practices in Wiltshire that are going above and beyond in their support for unpaid carers.

Twenty eight practices received the highest possible platinum award – up from 17 last year. The new platinum level was introduced in response to the outstanding support to carers provided by many GP Practices in Wiltshire.

You can find out more about the Carer Support awards on our website.
Don't miss your opportunity to nominate unsung health and care heroes for NHS awards

The Unsung Hero Awards recognise and honour non-clinical staff, teams and volunteers who go above and beyond the call of duty for the NHS.

The awards shine a light on the hard work and commitment of people who are vital to our health service but are sometimes overlooked.

Colleagues, friends and family can nominate anyone they feel is deserving for an Unsung Hero Award in one of 11 categories including administration, estates, IT, volunteering and leadership.

The closing date for entries is 30 September 2019.
Have you or someone you care for, recently left hospital?

The Local Government Association (LGA) is reviewing how health and care services in Bath and North East Somerset and Wiltshire are working together to support people when they leave hospital.

The LGA want to know what is and isn't working well, so they can support health and care services and commissioners to identify what improvements need to be made in future.

If you live in B&NES or Wiltshire you can share your experiences and views by:



Filling in our survey online or by printing out the survey, completing the form and sending it back to us. The survey closes on Monday 2 September 2019.
Emailing yourvoice@nhs.net with anything you would like to say or by calling 01225 831 861.
Taking part in a group discussion at St Martins Hospital, Bath on Monday 23 September 2019. If you would like to join the group discussion, please email yourvoice@nhs.net or call 01225 831 861 to find out more.
We wrapped up the survey and engagement for Our Health Our Future at the end of July - thanks to everyone who took the time to share their views.

Over six weeks we received more than 1,450 survey response from across Bath and North East Somerset, Swindon and Wiltshire (BSW) and talked with hundreds more at markets, on the streets and in groups at meetings.

Our Health Our Future aimed to find out what was important to people for the future of local health and care services. The feedback we received will help us build our five year plan for services in the BSW region.

Responses are currently be analysed and we will share the key themes and ideas in due course.

To find out more about Our Health Our Future you can visit the website www.ourhealthourfuture.org.
Join the Patient and Public Voices Forum, and help put people and communities at the heart of the NHS Cancer Programme

The NHS Cancer Programme aims to improve early diagnosis, survival, quality of life and patient experience for people with cancer across England.

Our Patient and Public Voices Forum allows the NHS Cancer Programme to be shaped by patient, carer and family perspectives.

NHS England are looking for people across the country who are passionate about the NHS, and can spare a few days this year to help us transform cancer services.

For an information pack and details of how to apply please contact Kaz Obuka:
Email: kalu.obuka1@nhs.net
Phone: 075775544914

The closing date for applications is Monday 30 September 2019.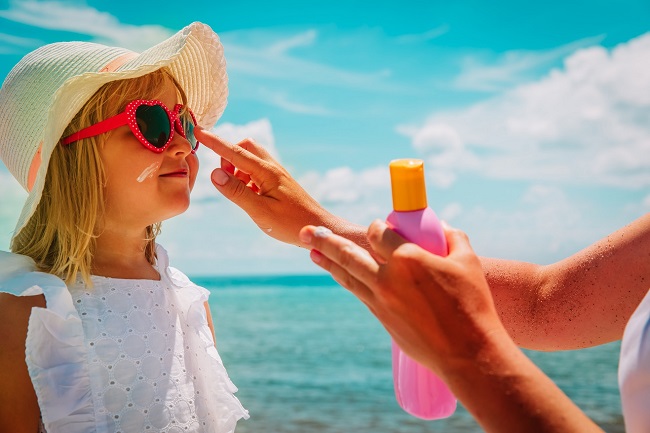 The Wear it Well Wiltshire campaign encourages everyone to wear appropriate clothing, sunglasses and hats when they are spending time outdoors this summer, to protect themselves from the sun and help reduce their risk of skin
cancer.

Wiltshire Clinical Commissioning Group is encouraging families in Wiltshire to #wearitwell and share photos of their summer holiday fun in the sun as a way of reminding others about the importance of sun protection.

"Each year we remind people about the importance of covering up in sun, but this year we thought we'd get the people of Wiltshire involved in helping to spread the health advice too!" said Dr Richard Sandford-Hill, GP at Market Lavington Surgery and Chair of Wiltshire CCG.

"Getting sunburnt just once every two years can triple your risk of melanoma skin cancer, so it's important that we make sure we take the necessary steps to be able to enjoy the sun safely and to prevent ourselves from sunburn.

"Many people are unaware that you can still burn if it's cloudy or overcast and while sunburn is usually short-lived and mild, it's important to take precautions to avoid it because it can increase your chances of developing skin cancer later in life."

Share your pictures of how you #wearitwell on Twitter or Facebook.

And get more advice on safety in sun on our website.
Read the latest news from the BSW STP