Primary Care Networks are in the spotlight again this month – the networks launched on 1 July and we have clinical directors in place for the 11 networks across Wiltshire. This is a work in progress but I am excited by the potential of working collaboratively across communities and the benefits this should bring to patients.

For some time now we have been operating as part of a Commissioning Alliance with BaNES and Swindon CCGs but the decision has now been made by the Governing Bodies to seek approval for a full merger of the three CCGs. Our GP members have to vote on the proposal to merge and we will be actively engaging with them in the coming month or so to find out their views.

Our Health Our Future is underway – a survey to find out what you want from health and care services locally, now and into the future. Responses will feed into our five year plan and I encourage you to click on the link in this newsletter to have your say

Summer holidays are coming up fast, stay safe in the sun and enjoy the break if you get one!


Linda
Linda Prosser, Interim Deputy Chief Executive
There has been a lot of work going on behind the scenes to form the GP networks and get structures in place for the Primary Care Networks. They launched across the country on 1 July 2019.

It will take some time for the networks to become fully operational and for patients to start seeing the benefits of this collaborative provision of services.

Clinical directors have been appointed for all 11 networks in Wiltshire with some networks choosing to make this a shared role.

You can find which practices make up each Primary Care Network and who the clinical directors are on our website.
As you know, we have formed a Commissioning Alliance with BaNES and Swindon CCGs, with one Chief Executive and senior management team across the three organisations, whilst retaining the three separate organisations each with their own Governing Body. The NHS Long Term Plan sets out an expectation for CCGs to officially merge, and for Wiltshire CCG this means merging with BaNES and Swindon CCGs to become one commissioning organisation before April 2021.

On 12 June 2019 the three Governing Bodies took a consensus view that there is now a strong case supporting a full CCG merger. At their recent public meetings, each Governing Body has now approved the proposal to apply to merge.

Prior to submitting the application the CCGs will engage with stakeholders, and the GP membership of each CCG will then vote on a final decision to apply for a merger.

A detailed application to merge needs to be submitted to NHS England by 30 September 2019 to have the full merger in place by April 2020.

We will continue to provide you with updates on the process in the coming months.
Medvivo once again rated outstanding by the CQC

Medvivo has again been given the highest rating by the Care Quality Commission (CQC) after it was first declared 'outstanding' in April 2017 for its GP Out of Hours service in Wiltshire.

Medvivo has been providing the Integrated Urgent Care service for Bath and North East Somerset, Swindon and Wiltshire since May 2018. This brings together GP Out of Hours with NHS 111 and a new Clinical Assessment Service. This second consecutive outstanding rating for an urgent care provider is unprecedented.

Read the full story on our website.
NHS England has published the Interim People Plan for the NHS on 3 June 2019.

This plan has been developed over the last few months and sets an agenda to tackle the range of workforce challenges in the NHS, with a particular focus on the actions for this year.

A summary is available on the NHS Employers website and the full plan is on the NHS Long Term Plan website.
It's time to have your say on the future of local health and care services across Bath and North East Somerset, Swindon and Wiltshire (BSW).

We have a survey open now at www.ourhealthourfuture.org that asks you three questions about how you can stay healthy, how you find and use health and care services and what you want from these services into the future.

Your views will help us build our local five year plan, so complete the survey and let us know what is important to you.

We also have booklets and survey forms on our website that have been translated into Polish and Arabic, along with an Easy Read version. Printed copies are also available.

Please get in touch if you would like us to send you any resources or if you have any questions.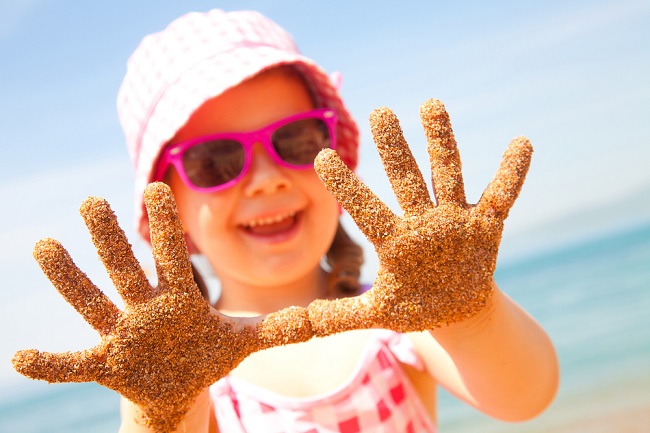 Feeling hot hot hot!
We've seen a bit of the hotter weather recently so it's time remind you about what you can do to help you and your loved ones to stay safe this summer.

We are reminding you to #CoverUpMate and stay safe in the sun. There is no safe way to get a tan, and a tan doesn't protect your skin from the sun's harmful effects. The earlier skin cancer is caught, the easier it is to treat, so see your GP as soon as possible if any moles or freckles change size or shape.

We have also put together a stay well this summer leaflet to help you keep cool and stay healthy this summer – it includes useful information on what to do if you are affected by some of the more common ailments over the summer.

If you become unwell or are injured this summer, it's important to choose the right NHS service to make sure you get the best treatment as quickly as possible. In Wiltshire, there are lots of ways to access health care advice and treatment, find out more in our 'Around the clock healthcare' infographic.

For more information on staying well this summer, visit our website.
Read the latest news from the BSW STP