Welcome
Hello and welcome to our inaugural MIDAS newsletter. There's a lot going on and many successes to share, so from now on this relaunched and revitalised newsletter will land in your inbox every couple of months.

We're proud of the growth that our region is demonstrating, underpinned by a culture of innovation and the breadth and depth of our talent base. This newsletter aims to showcase these successes; the firms that choose Greater Manchester and the global accolades our region continues to win. And of course we'll have useful "dates for your diaries" of forthcoming conferences and exhibitions in our region and our international activities.

So, please continue to subscribe to MIDAS newsletters - I hope you'll find it useful - and I'd welcome any feedback you have on this new format. Likewise, if you are involved in or are aware of a potential inward investment project that we can support with, please contact the team.

Tim Newns

CEO
MIDAS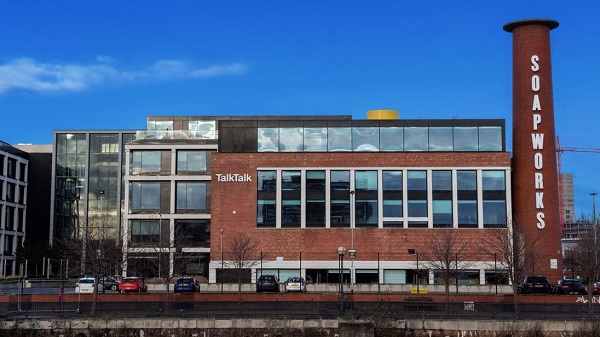 TalkTalk moving national HQ and hundreds more jobs to Salford
Listed telecoms giant TalkTalk has reaffirmed its faith in Greater Manchester's ability to host major tech businesses by announcing that it will relocate its national headquarters from London to Salford.

Hundreds of employees at the £1.7bn turnover FTSE 250 firm's London HQ will be asked to join 1,500 staff with TalkTalk's technology and business teams at its Soapworks site in Salford Quays.

TalkTalk says it will start recruitment for hundreds of new positions in the new year, in part through the continued expansion of its graduate and apprenticeship programmes. Read more.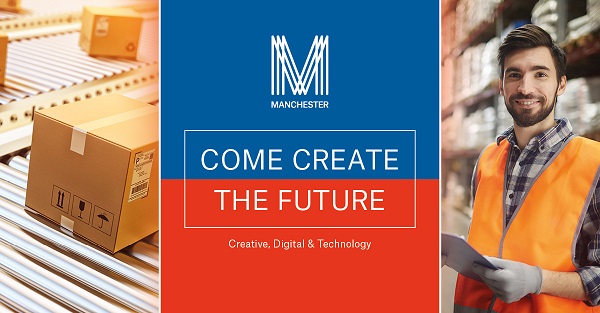 Amazon creates 600 Silicon Valley jobs in Manchester
Online retailer Amazon has confirmed it will open a major new office in Manchester next year, creating 600 new technology and research jobs.

The Manchester team will play a leading role in global innovation for Amazon, focusing primarily on research and development, including software development and machine learning, as well as being a growth centre for AWS, it's cloud computing business. Read more here.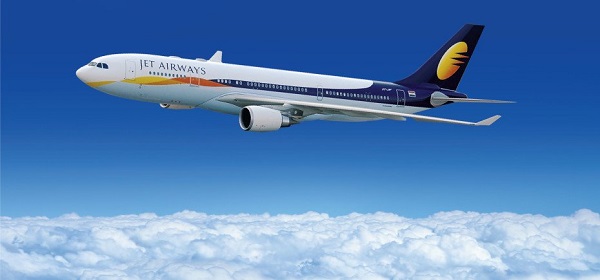 New Manchester to Mumbai route will unlock £400m economic boost for the North
The launch of a new direct flight between Manchester and Mumbai, India's economic capital, is set to deliver a £400 million boost to the North of England.

Jet Airways' five-times-a-week service took off for the first time earlier this month, following a celebration at Manchester Airport, attended by Aviation Minister Baroness Liz Sugg as well as hundreds of guests from across the region.

A study called The Northern Powerhouse and India: Unlocking the Opportunity, has been released to coincide with the inaugural flight, which predicts a £400 million economic boost to the North over the next five years that will support around 2,000 jobs.

You can read the full article here.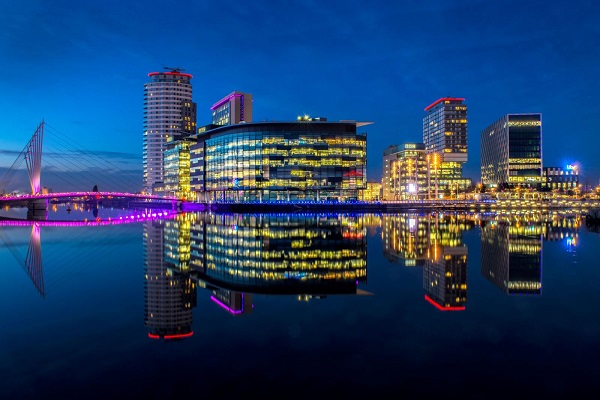 Vodafone Innovation Hub to open at The Landing
The Landing, at MediaCityUK, becomes home to a new Innovation Hub and technology incubator this month as part of Vodafone's commitment to Greater Manchester as one of seven UK gigacities.

The new hub at The Landing will give UK businesses, start-ups and tech innovators access to 5G, Internet Of Things, high-speed fibre and the very best technical resources available.

Vodafone has chosen MediaCityUK as a location for its incubator base because of its unique concentration of technology, talent and super connectivity. As MediaCityUK's dedicated technology incubator for high-growth technology and digital start-ups, The Landing has a growing international reach and a proven track record of supporting businesses to achieve rapid growth in the digital sector so it is the ideal location for Vodafone's new innovation hub. Read more here.

Manchester seeks India's fastest growing Digital and Tech companies
Manchester has been seeking India's fastest growing digital companies to join its world-class ecosystem, the second largest in the UK, as part of the Deloitte Technology Fast 50 - the contest that recognises India's emerging and most dynamic tech businesses.

MIDAS has visited some of India's key IT hubs to attract the country's top firms to Europe's top city for business competitiveness, Greater Manchester, and to build new and existing relationships within the market. As a critical market for Indian investors, Manchester also showcased its strengths in digital excellence. Read more here.
Spotlight On...
Find out below, more about MIDAS's presence at Sibos and the World Economic Forum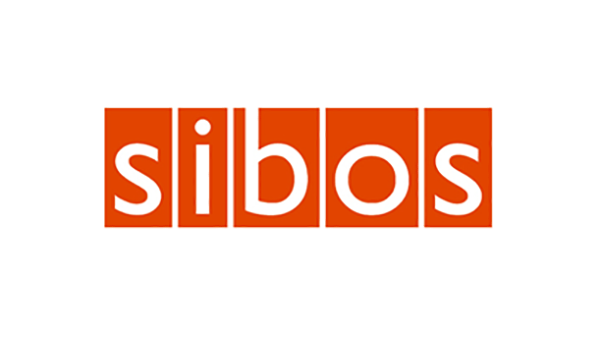 Manchester at Sibos
In October this year, MIDAS attended Sibos, one of the world's leading FinTech conferences in Sydney, Australia. The theme for the 2018 conference was 'Enabling the digital economy'. As the world's businesses and consumers migrate to the digital economy, banks and financial service providers are making their own transformational journeys, reappraising and reengineering their business models, service offerings and relationships with third parties.

MIDAS had arranged 25 meetings with senior leaders from some of the largest global banks and tech companies.

Meetings were held with some of the fastest growing global FinTechs, Challenger Banks, Cyber Security Firms as well as Australian FinTech start-ups. In total, they engaged with over 60 companies and added around 20 leads and projects to the pipeline.

MIDAS worked with The Department for International Trade (DIT) around an Open Banking Breakfast with representatives both from UK and Australian banks.

Next year, Sibos is in London, so MIDAS is hoping to build on the conversations and connections made this year, to welcome them to the UK and Manchester in 2019.

https://www.sibos.com/about/sibos-2019-london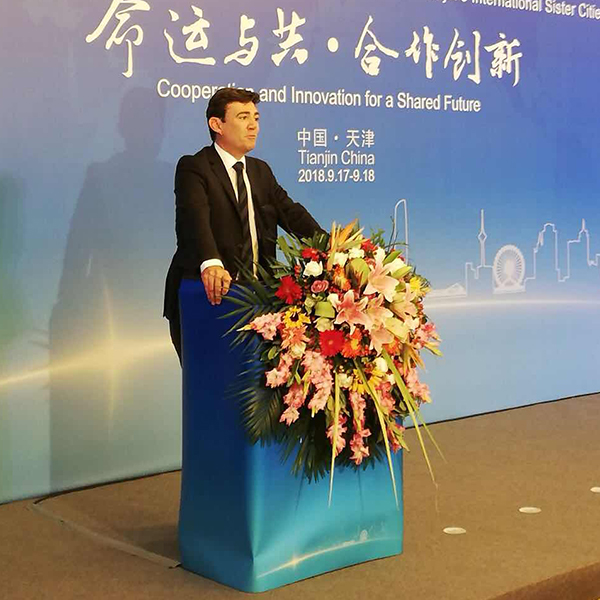 World Economic Forum
Andy Burnham was invited to represent Greater Manchester at the World Economic Forum in Tianjin from the 17th to the 20th September. The key theme for the "Summer Davos" was the Fourth Industrial Revolution with a focus on AI, precision medicine, autonomous and urban mobility and Internet of Things. Andy Burnham was accompanied to the World Economic Forum with a delegation of tech start-ups from Greater Manchester and the Northern Powerhouse which showcased the region's ability to compete on an international stage.

To leverage Andy's time in market, Manchester China Forum and MIDAS also arranged a full program in Beijing and Shenzhen where he met with key political leaders and businesses. Beijing focused on enhancing political relationships and furthering conversations around direct connectivity. The program in Shenzhen showcased to Andy the innovative technologies emerging from China specifically around smart cities and green transportation. Andy was accompanied by business leaders from MIDAS, The University of Manchester, Health Innovation Manchester and Transport for Greater Manchester.
Upcoming Events for MIDAS
As part of ongoing activity, MIDAS will be meeting with stakeholders and investors to further promote the Greater Manchester region...our next stop, the FutureTech Festival in Delhi, India, from 11 - 13 December.

A thought leadership summit bringing together business, policy makers, venture capitalists, scientists and entrepreneurs. Announced by Prime Ministers Narendra Modi and Theresa May in April 2018, the festival is a major initiative under the new India-UK Technology Partnership.

https://www.events.great.gov.uk/ehome/index.php?eventid=200183658&tabid=200439518&